The blue and purple fěrtoch apron, kordulka bodice and waisted jacket all fit quite well, only the tough crocheted socks are hard to squeeze into with my UK size 7 – glory to elastane! But I manage in the end and my appearance suddenly sends me on a journey two centuries into the past. The outfit is a bit too tight and creaks with each breath I take. Not surprising, since this dress was made in the beginning of the 19th century and was worn by young maidens who lived in the vicinity of the town of Loket. "So, now the bonnet and the scapular (škapulíř) in your hand as the final touch," Tomáš issues his commands. "Sca… what?" I ask, puzzled. "Scapular, this small pouch right here. It is a religious object of great significance which people were given during their christening. It served to store small relics from pilgrimage sites. Imagine you are just returning from a journey and you are bringing home amulets, Bible verses and other items which embody your love for Virgin Mary," Tomáš advises. Oh well, I tried.
Wearing pumps which are awfully small for my feet, I scuttle to stand in front of the camera lens, behind which stands the photographer Václav Šilha. The idea to photograph folk costumes occurred to him – quite unexpectedly – in Mongolia. "I was there documenting the life of local tribes and I thought to myself that it's time to focus our attention on our own customs and traditions, too. However, we decided to only trace the regions of Bohemia, if we were to include Moravia as well, we would end up losing our minds!" he says in exaggeration on a coffee break in between shots. Then, his tone becomes more serious. "The Bohemian folk culture and the traditions of the German-speaking borderlands are not spoken of as much, despite their history being very rich. Many customs get lost in time, too, and we deem it important to remember our ancestors' legacy. Even one tiny lace can reveal so much about our history and is worth a thousand words."
The plan so far is to visit 13 regions which are situated all across the entire historical region of Bohemia. However, the project keeps on expanding. "I was very surprised to receive such positive feedback. We were under the impression that this – considerably niche – topic will only spark an interest of a few folklore enthusiasts. However, various ethnographic ensembles from all parts of the country are now reaching out to us, expressing their desire for collaboration."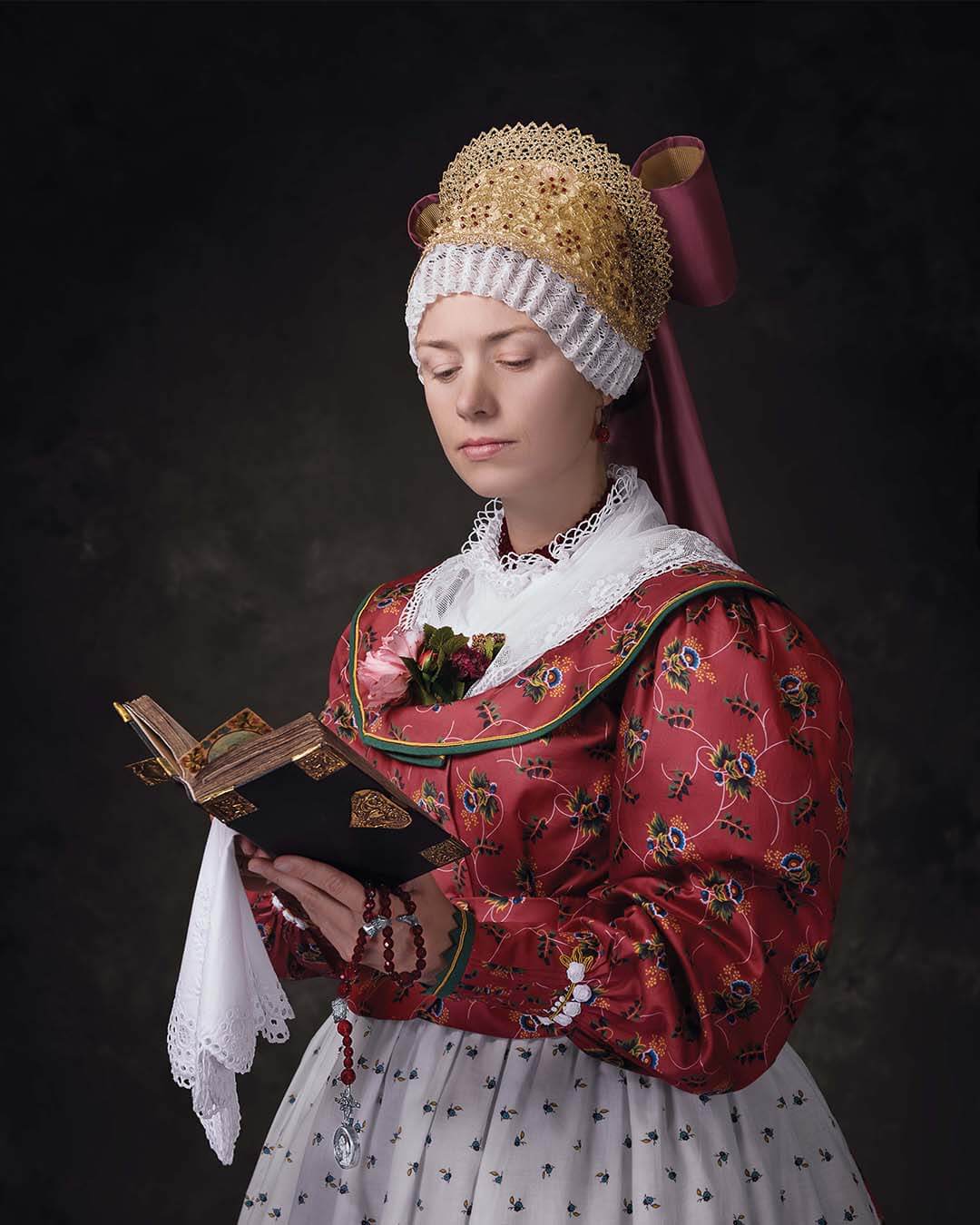 Václav styles the photographs with due diligence, to the point where they resemble periodical paintings. "I want people to look at the photographs and dream away, travel through time and imagine what life was like in those eras with all its beauty, as well as its flaws," the author of the photographs relates. It is simply a journey back in time. The authentic atmosphere is also accentuated by recounts narrated by local old-timers and various stories whose origins are tied to each region.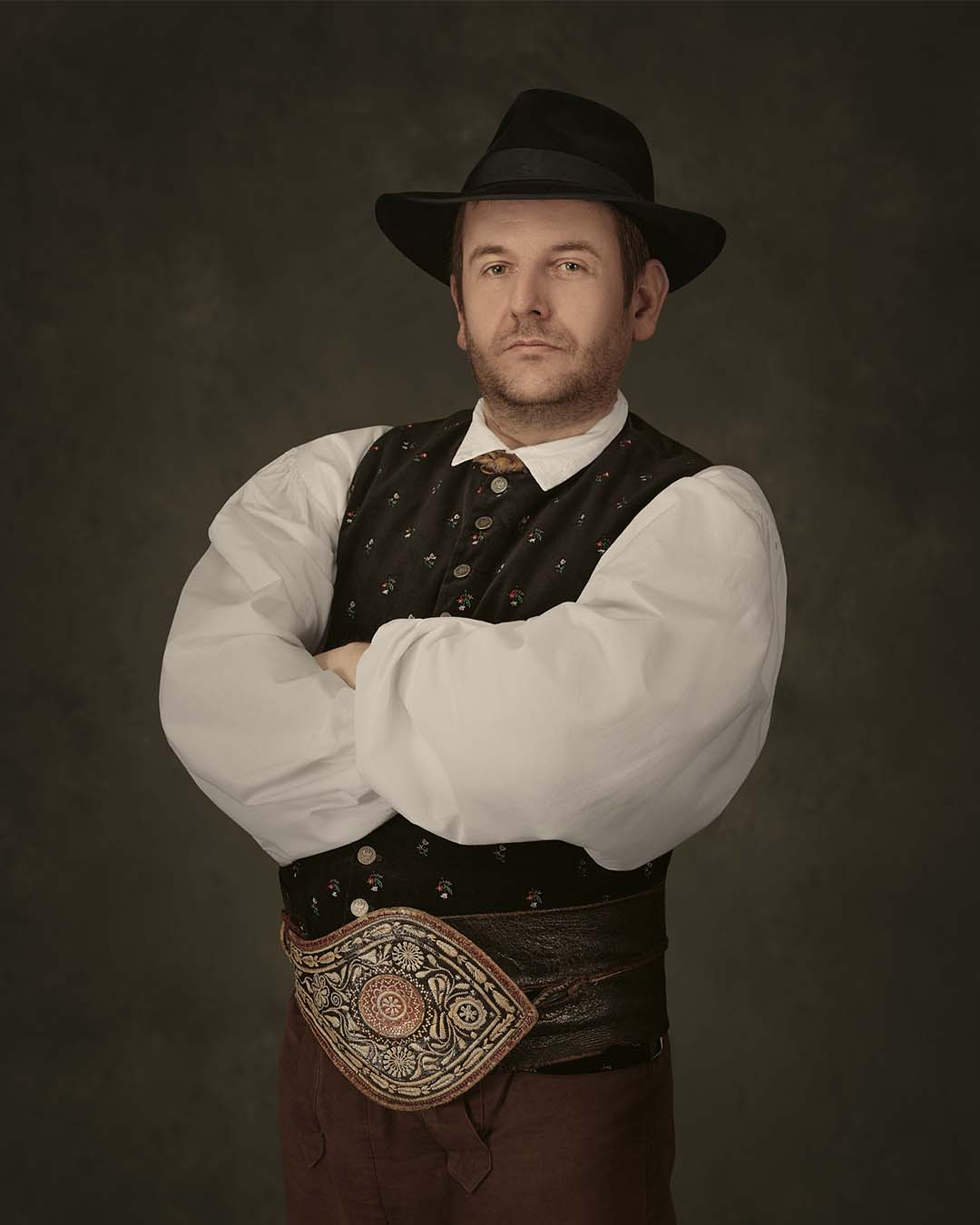 The responsibility for the textual contents of the book rests with us in C3 Prague. So, as soon as I have carefully taken off all parts of the folk costume (now this is what I call layering!), we arrange for an interview with Tomáš Leicht where we will discuss the specifics of the west Bohemian folk costumes and the historical context in more detail. "So now you know what a scapular is. Let's save the rest for next time!" he bids us farewell and begins to dress the mannequin again.